Les croqueurs de pommes
Founded in 1978, the apple crunchers is a national association of volunteer amateurs which works to protect endangered regional fruit varieties.
Declined in 65 local associations, including that of Nord-Pas-de-Calais, its objective is to safeguard the genetic heritage of old and endangered fruit species and to revive the fruit heritage.
Its actions mainly take place in two stages:
- pomology, that is to say knowledge of fruit varieties
- and arboriculture (pruning, grafting, orchard care).

Since the association's inception, tens of thousands of ancient trees have been rehabilitated, young plants have been planted and received grafts of hitherto endangered varieties.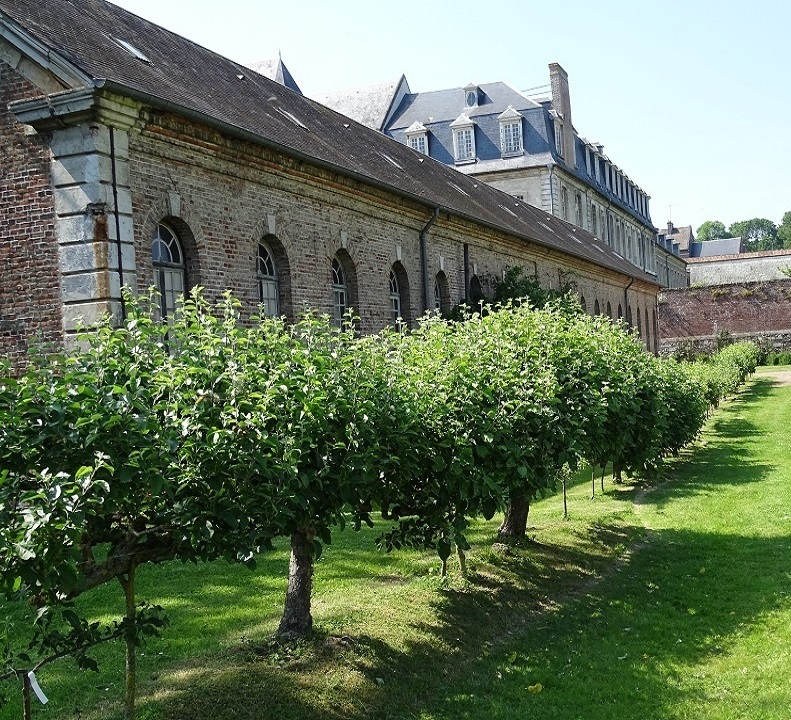 The historic orchard of the abbey
The Abbey of Saint-Riquier has a little-known historical orchard. Abbey founded in 625, it reached its peak under the Carolingians, who, in the development of the monastery, did not forget to enhance the gardens, in particular by applying the capitulary of Villis.
Even today the orchard has around 300 fruit trees, many of which are centuries old. There are apple trees, pear trees, cherry trees, peach trees, plum trees but also chestnut trees, walnut trees and hazelnuts exactly as Charlemagne recommended in this famous chapter. And this in all forms: espalier, cordon, the half rod or high rod.
In addition, an old pear tree, hundred years old but very much alive, adorns the west facade of the current cultural center.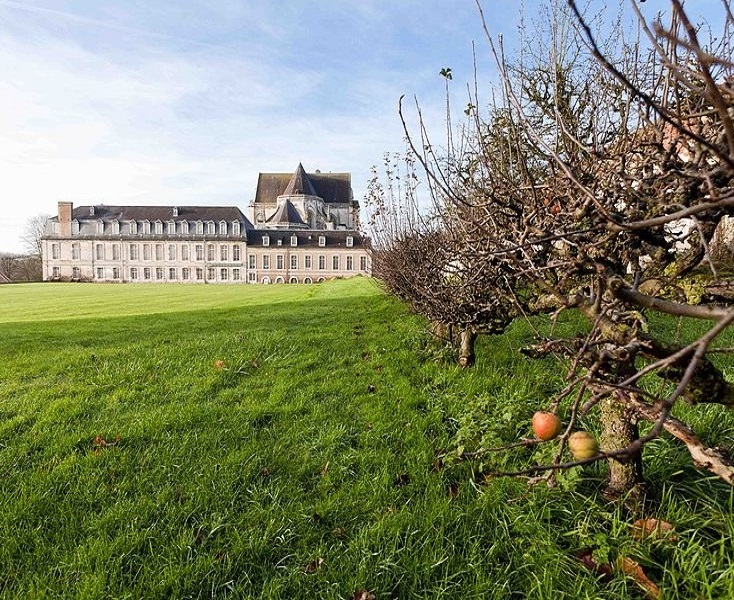 A partnership with the cultural center
The departmental cultural center of Saint-Riquier has joined forces with the association of apple crunchers to preserve and enhance its historic orchard. Several stages will emerge, starting with the inventory of varieties, then the time will come for the study to finally take care of and enhance the orchard.
Finally, in collaboration with the team from the EAC (Artistic and Cultural Education) service, mediations will be offered to schoolchildren and the general public, particularly during European Heritage Days.