Call for projects "Artist residences at the Abbey of Saint-Riquier" 2021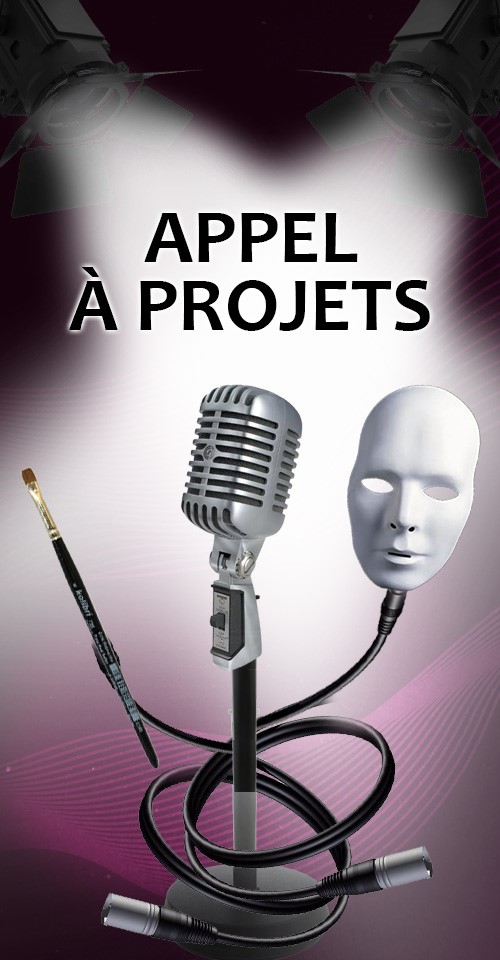 Potential beneficiaries: cultural structures (companies, collectives, artists ...) having their head office in the Somme department.
All disciplines of performing arts are concerned: music, dance, theater, etc.
The principle is to help artists in their research and creation process and to promote the creation of an artistic project (show, concert, etc.), by accompanying it, if necessary, by the temporary provision of material resources. , human and financial (staff, a platform, accommodation, a residence allowance, etc.).
In the case of residencies to support creation, research and / or experimentation which will allow the two artists or artistic teams selected to develop a new project or an already existing project, to launch or continue research, to work on their creation and / or to experiment with it in the host structure, these residence times also involve setting up with the artists welcomed and the resources of the territory, meeting times associating artistic proposals and social ties.
The 2 proposed periods of residence, planned for a period of 10 days over 2 consecutive weeks (2 x 5 days of residence, Monday to Friday, 9 a.m. to 6 p.m.), are as follows:
- from October 4 to 15, 2021;
- from November 15 to 26, 2021.
Download the presentation sheet for the "artist residences at the abbey of St-Riquier" call for projects as well as the corresponding grant application file.
The candidatures must be submitted before March 12, 2021 , deadline:
- or, as a priority, by email to the address as.borla@somme.fr , as well as to the address s.thieblin@somme.fr
- or by post to the Departmental Council of the Somme, Department of Culture and Heritage, 43 rue de la République, BP 32615, 80026 Amiens Cedex 1 .
For any information, please contact Sophie Thiéblin at 03.22.71.80.67 or Anne-Sophie Borla at 03.22.71.83 .53 .
Aurélien Farlet
Aurélien Farlet is a painter from Amiens, born in Saint-Quentin in 1981. Using mainly acrylic, his abstract, colorful or dark universe, composed of lines, shapes and projections, always retains a positive note. He paints with his body and his soul by expressing his rage for life, his joys and his pains. The movement is lively, the energy and the urgency are palpable. The colors explode, the painting vibrates. His introspective approach bases intuition at the center of his achievements. When he creates, often in music, he speaks of combat with the canvas and defines the approach of his painting as visceral and vital. His works highlight a generosity that asks only to be shared. He wants to bring us to questioning about his work, while putting people in touch different. His personal representations, between imagination and emotions, make us think about our part of childhood, our unconscious and our capacity for interpretation. Thus, through his reflections, Aurélien Farlet wants to convey a message that resonates in everyone. from U.S. That of the act of creation which transcends everything, and guides us in our quest for wisdom, of freedom and humanity.
Residency program and live paintings with Aurélien Farlet:
July 8,9,10, 2021:
Residency and live painting
with Timothée Drelon (electroacoustic)
22,23,24 July 2021:
Residency and live painting
with Bertrand Coynault (pianist)
August 19,20,21, 2021:
Residency and live painting
with Verlatour (electro)
These three highlights will occur during the 2 months of Aurélien Farlet's residency at the Abbey of Saint-Riquier. For three days, research and dialogue will be at the center of preoccupations of the painter and the musician. They will offer at the end of the 3rd day a concert / live painting of about 55 minutes, rich in emotions.
Saturday July 10, 2021 - Concert / Live painting
Timothée Drelon (electroacoustic)
Aurélien Farlet (painting)
Guitarist and "sound craftsman" since the end of the 90s, from rock and metal, Timothée Drelon has spent the last decades forming groups and projects, which have always involved intensity, whether in an energetic or more experimental form. As an instrumentalist, he is self-taught, but also followed a course in electroacoustic music. This first live painting will therefore be original and surprising. While the musician will alternate computer work and passages of saturated guitars, the painter will follow the sound power in order to produce a rhythmic canvas, dynamic and colorful. The theme of social networks will make us think about their impact on our lives.
Saturday July 24, 2021 - Concert / Live painting
Bertrand Coynault (piano)
Aurélien Farlet (painting)
The second live painting will take place with Bertrand Coynault, pianist bathed in music classic from an early age. Trained by the Russian school, he is noticed by his daring programs and its natural lyricism. In 2016, he created the show "Les toiles musicales", a real journey to the borders of art where music and painting interact. So it's a big emotional experience that awaits us during this performance. The piano will allow Aurélien to immerse oneself completely in the painting and will transport it to the exaltation, where shapes, reliefs and colors will come to life to the tunes of Bach, Chopin and Debussy.
Saturday 21 August 2021 - Concert / Live painting
Verlatour (electro)
Aurélien Farlet (painting)
Fusion between electronic hedonism and atmospheric electronica, drummer-producer-hyperactive, Verlatour weaves his sonic fantasies and remixes with a fine thread. Live, he hits his drum pads, does howl its synths, and triturates its effects, for an unmistakably dancing rise. This third and last live painting will undoubtedly be strong in color and positive energies. Rhythms impactful and catchy Jocelyn will give the necessary impetus to the painter to achieve a explosive and angry canvas. During a piece, Aurélien will try the experience of singing and paint simultaneously.