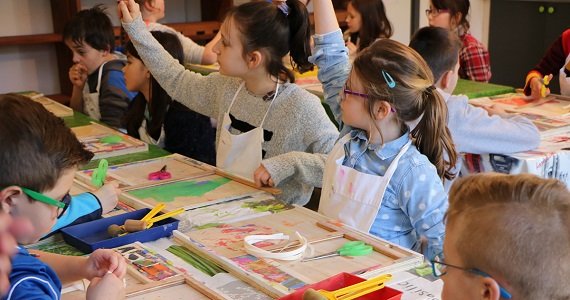 Educational Service
The educational service aims to promote the cultural center by inviting school audiences to discover art and heritage. Students and teachers are informed and sensitized through cultural actions developed by teaching staff. Two themes are offered: heritage with the Carolingian abbey, and contemporary art, through the temporary exhibitions that inhabit the cultural center. Based on the teaching programs, cultural workshops are developed and supervised by mediators from the center. The organization is based on the support and advice of teachers in the preparation of projects.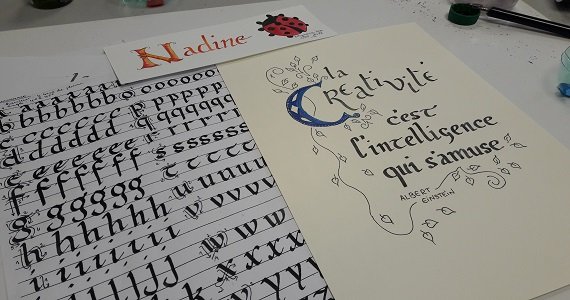 Discovery and awareness of the heritage site
The abbey, which stands alongside the cultural center, is one of the finest specimens of flamboyant Gothic art in maritime Picardy. It has also been classified as a historical monument since 1840. The mediation team offers to welcome school groups for a visit including the old cloister courtyard, the abbey church - and the private chapel with 16th century murals . Supervised by cultural mediators, the visits can also be accompanied by educational workshops adapted to different school levels.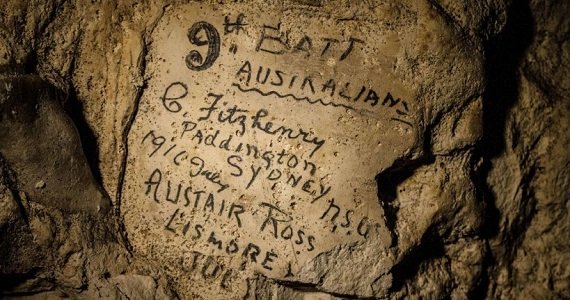 Underground traces of the Great War
The exhibition "Underground traces of the Great War" is a photographic immersion proposed by Gilles Prilaux, director, archaeologist and project manager at the archaeological center of Ribemont-sur-Ancre and Dominique Bossut, photographer and archaeologist at the National Research Institute Preventive Archaeological. This exhibition is devoted to written or drawn testimonies, left by the soldiers of the First World War in the undergrounds of Hauts-de-France. A great interest is also brought to the development of these archaeological data and the stakes of the research on this period.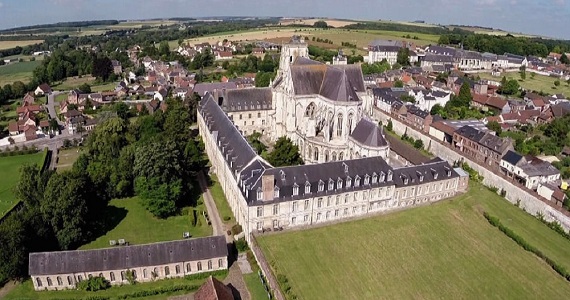 Virtual tours
From March 2021, the cultural center will offer schools the benefit of virtual tours of the Abbey of Saint-Riquier. On the program: Heritage tour, cultural getaway in the gardens, discovery of the Underground Traces of the Great Wars exhibition. Classes will also benefit from artistic practice time in class with a mediator or artist.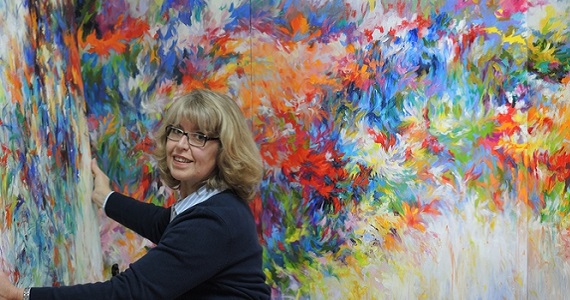 Mary Chaplin, "Permanences de l'éphémère"
The exhibition "Permanences of the ephemeral" retraces part of the work of the luminist artist Mary Chaplin. Inspired by the beauty of the reflections of the stained-glass windows, she began to paint certain stills, tame moments of light. This experience allowed him to explore the many changing facets of light. Mary Chaplin then worked around an abstract metaphorical interpretation and a more personal appropriation of the ephemeral, which she tries to fix on the canvas, as the title of the exhibition suggests in the form of an oxymoron.