The abbey-church
Free
Duration of the visit: approximately 1 hour
During the high season (from April 1 to October 31) the town allows free access to the abbey-church Monday to Saturday, except public holidays, from 10 a.m. to 12 p.m. and from 2 p.m. to 5 p.m., and Sunday from 2 p.m. to 5:00 p.m. However, it is closed to the public in low season (from November 1 to March 31). Sunday Mass is celebrated on Sundays at 11:00 a.m.
The church being parish, no visit is possible during the services (masses, mourning, weddings, baptisms ...).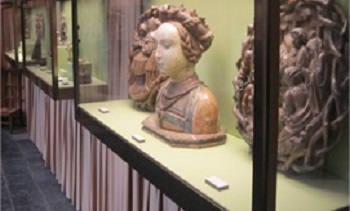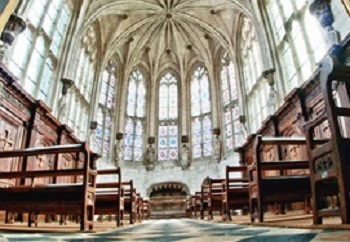 Heritage visit
Subject to availability and a minimum number of participants
Full price: € 5 / Reduced (social minimums and students under 25): € 4.00 / Free for children under 12
Duration of the visit: approximately 1 hour
Destroyed 17 times, the architecture of the abbey of Saint-Riquier is heterogeneous. Go in search of traces of this rich and tumultuous past with us! We will dive into the Carolingian era with the foundations of the site then we will take height with the flamboyant Gothic of the abbey to finally discover an unknown aspect, the small seminary of neoclassical style. Our stroll will also lead us to meet 16th century murals, classified as Historical Monuments and preserved in a private chapel, which will reveal secrets dating back 1400 years.